Equip Churches Worldwide with Bible Translation Tools
Open Bible Stories
Open Bible Stories
unfoldingWord's Open Bible Stories cover the entire scope of the Bible, from Genesis to Revelation, in easy-to-understand terms.
Overview
About Open Bible Stories
Open Bible Stories not only can be used to communicate the good news of Jesus to people of any age, but they're also used to train people learning the basics of sound Bible translation. As with all of our material, Open Bible Stories are available free of charge under a Creative Commons Attribution-ShareAlike (CC BY-SA) 4.0 license.
Countries Impacted
Worldwide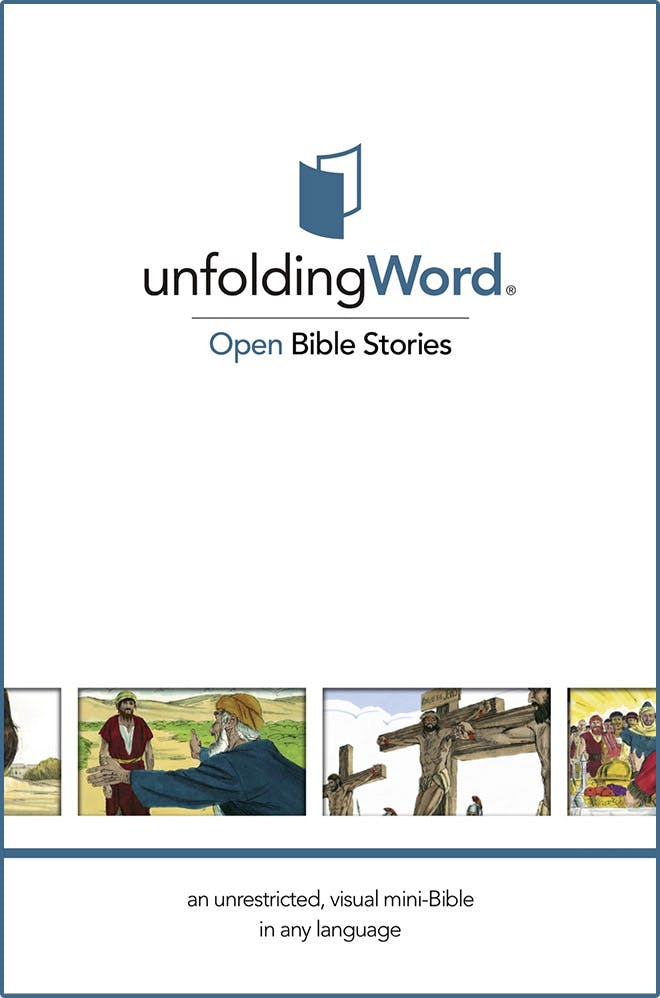 Join the Movement
Partner with us to establish the Church in every people group and the Bible in every language.
Join the Movement
Your investment will help empower church networks worldwide to translate the whole Bible into their ethnic languages for the very first time.
Give Now
Stories From the Field
Ten Times Faster

Imagine you are ordering a new internet connection or cable TV or maybe something new from Amazon and you get the message saying, "Your town is too remote and we can't serve your area at this time. We...