Equip Churches Worldwide with Bible Translation Tools
Man on the Run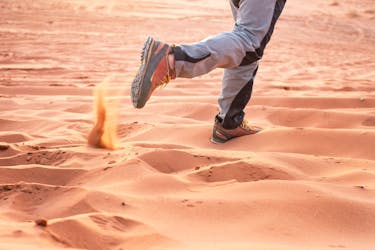 Asim* serves on the Bible translation audio-video team for unfoldingWord's Whole Bible, Whole Nation partner in Sudan. They use Bible translation as part of their church-planting strategy for 133 unreached Sudanese people groups living in refugee settlements. Their Great Commission work impacts 44 million people. Asim's team produces audio versions of unfoldingWord® Open Bible Stories, a strategic outreach tool for oral cultures. That he is alive is a miracle; even more so, having him on the Bible translation team. *Pseudonyms used for security 
Like many of his generation, Asim spent his early years running from the Sudanese militia. Kidnapped as a child soldier at age 11, he fled to Juba, South Sudan, living in the shadows until age 17, when soldiers pursued him back northward. 
Asim spent the next several years fleeing again, moving from one refugee settlement to another. He was arrested at least four times. On one occasion, they shot him in the leg to prevent escape. His friend, Hassan*, risked his life to save Asim and supported him while he recovered. Eventually, Asim met a church-planting pastor and found temporary refuge. But he and Hassan had to run again and again—until soldiers finally caught up and captured them. 
Believing in Jesus
But this time the church was praying for them all night. Miraculously, a guard allowed them to step away from the military truck at a border stop, and just then a motorcycle taxi appeared. They hopped on and sped away. When Asim learned that the church had prayed all night, he gave his life to Jesus Christ. 
The pastor invited Asim and Hassan into his home in a neighboring country, but Hassan would not go. He said, "Brother, you have to leave me here." Asim replied, "No, I cannot leave you! You are my brother!" But Hassan firmly told him, "No, you must go." The two friends talked for a long time. Then the pastor told them, "It is time." Asim says, "I went with him, and Hassan, my brother, stayed behind."
To the far north, where they kill people
Asim knew peace for a little while. He grew in his faith and helped the pastor's children. But then an informant betrayed him. "This time, they were taking me to Moyo, in the far north, where they kill people. Because it is so remote, no one asks questions." 
Like Paul's escapes in the book of Acts, God intervened once more and Asim escaped again, this time joining unfoldingWord's Sudanese Whole Bible, Whole Nation partner, where we now have the privilege to work with him.
Millions of young men and women are still in Sudanese refugee settlements, hungry for the Good News of peace through Jesus Christ in their language. The Sudanese team has completed all 50 Open Bible Stories in five languages, with four more languages getting started this summer. Please pray for Asim and our Whole Bible, Whole Nation partners to translate the Bible into all the heart languages of sub-Saharan Africa. 
To help, visit: unfoldingword.org/d/sudan
Join the Movement
Your investment will help empower church networks worldwide to translate the whole Bible into their ethnic languages for the very first time.
Give Now
Stories From the Field
Trust God and Get Going

"God, this is your journey, your work. Please help us get out of here." Let's imagine that your family and close friends have a passing acquaintance with the message of Jesus, and some might even be b...