Equip Churches Worldwide with Bible Translation Tools
Home
>
Critical Tools for Courageous Translators
Critical Tools for Courageous Translators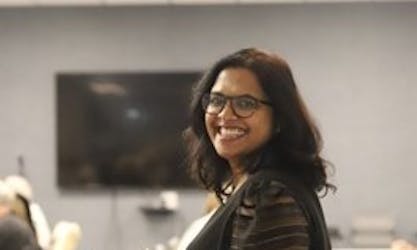 The global demand for Bible translation far exceeds the capacity of existing Bible translation agencies. Doing translation in dangerous places makes it doubly difficult. That's why members of the illumiNations Bible translation alliance are adopting Church-Centric Bible Translation strategies, including developing open-source Bible translation tools. Your financial partnership has enabled unfoldingWord to serve as a leader in that space. In collaboration with church network partners globally, unfoldingWord has developed seven innovative Bible translation tools now in use by church-planting partners in dangerous places like Sudan, Iran, and Ukraine.
Bincy Jobby, unfoldingWord's Project Coordinator for Tools and Content, explains the significance of this vital set of digital resources: "The big vision is to be a Bible translation tools catalyst. As a catalyst, we increase the global church's capacity to solve its own Bible translation needs, to translate, produce, and use Bible translations and other Biblical content in any language and format required to plant the church.
Skilled technologists are already in the church networks," says Bincy. "Often, they know what software solutions the church needs, but they don't have the tools. Spending years developing software from scratch is not efficient. That is why, along with creating Bible translation software, we foster a global community of developers contributing to a growing ecosystem of open-source software libraries and applications. These tools are modular, reusable, and customizable, freely available for anyone to modify and share without any restrictions, and to use as a foundation to build new Bible translation solutions efficiently."
Join the Movement
Your investment will help empower church networks worldwide to translate the whole Bible into their ethnic languages for the very first time.
Give Now
Stories From the Field
Trust God and Get Going

"God, this is your journey, your work. Please help us get out of here." Let's imagine that your family and close friends have a passing acquaintance with the message of Jesus, and some might even be b...