Equip Churches Worldwide with Bible Translation Tools
Meesha's Story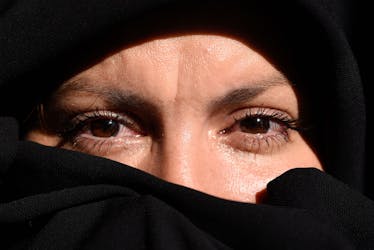 In the Republic of Iran, for the church to be planted, discipled, and grown, more than 60 people groups need a Bible translation in their own language.
May was Iran's bloodiest month in the last five years. The Islamic government led the world in executions last year with 576— almost double the previous year—and is currently on pace to exceed that total.
Iranian Bible translators are risking their lives to fulfill the Great Commission and bring the Word of God to their people. Meesha is one of those translators.
"My father forced me to marry when I was 13 years old," says Meesha. "At that age, my marriage was more like being raped. The fruit of that marriage was three children, one after the other. Within three years, the Islamic government of Iran had killed my dad, my younger brother, and my husband." 
Something deep inside Meesha was saying, "You need a Savior." During that time she had a recurring dream. Jesus was in her room, saying, "Come, give me your hands. Hold my hand." But she did not understand. 
Later, as she knelt down to pray, it was as if something kept her from saying the daily ritual Islamic prayers. Instead of "Mohammad," the name of Jesus filled her heart. It was at that moment, she said, "I surrender my heart to you, Jesus." 
That's when the persecution started. Her family oppressed Messha. She could not read her Bible in their presence, so she read it in the bathroom. As she read, something changed inside her. Increasingly, she wanted to share the Bible with others. 
Meesha knows the violent zeal of Islamic men. "It would cause my family to kill me." Eventually, she migrated to another country. She hasn't seen her family for 13 years, her youngest son for 12, her oldest for 7. "As a mother," my heart aches," she reflects, "if I miss my children this much, how much must God the Father miss his children?" 
Eighty-three million people live in Iran. About half do not speak Farsi, the official national language, at home. Millions need the Bible in their own language. unfoldingWord's church-planting and Bible translation partner, Transform Iran, completed the Farsi Open Bible Stories (OBS) translation in just six months. Meesha is part of that team. Then they used the Farsi version as a source for translating Open Bible Stories into 11 minority languages, spoken by millions, including Meesha's heart language, Balochi. The response has been overwhelmingly positive. We asked Meesha what she would say if she could speak to our prayer and financial partners in person.
She replied, "I am delighted to have the privilege of translating God's Word. I'm also eager to see the translated Bible and hold it in my hands. I dream that someday I will have translated all of it for my people in Balochistan. With all my heart, I thank you for making this unfoldingWord Bible translation system possible for us! Maybe you do not realize what BIG work you are doing, but I know what is happening. Because I've left hell, and I am now in God's hands. I want you to join me in being a voice for the voiceless. So, I invite you to be on the journey with us!"
Transform Iran will use these translations to reach millions of ethnic language speakers in Iran and the Iranian diaspora. They've finished translating Open Bible Stories, 3rd John, Jonah, and Titus in the Farsi Gateway Language plus Arabic Khuzestani. Translation of the rest of the New Testament translation resources into Farsi, Khuzestani, and three other languages begins in July.
Visit unfoldingword.org/d/iran
Join the Movement
Your investment will help empower church networks worldwide to translate the whole Bible into their ethnic languages for the very first time.
Give Now
Stories From the Field
Trust God and Get Going

"God, this is your journey, your work. Please help us get out of here." Let's imagine that your family and close friends have a passing acquaintance with the message of Jesus, and some might even be b...