Equip Churches Worldwide with Bible Translation Tools
Home
>
Saved While Escaping
Saved While Escaping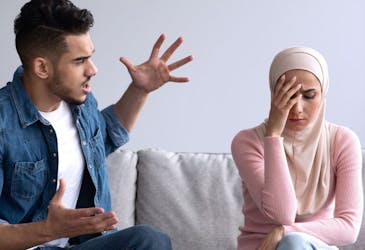 "I was a terrible husband for the first fifteen years of our marriage. Every weekend, I would get drunk, abuse my wife, and ridicule her. We mistreated each other terribly," said Siroos. "But God amazingly changed all that."
Siroos Torabi is the Bible translation team leader for Transform Iran, unfoldingWord's Iranian Whole Bible Whole Nation partner. Gratitude for how the Word of God saved his marriage drives his passion for Bible translation.
The Ayatollah had just taken over Iran; the Torabi's three children were young. Knowing they had no future under the Islamic Republic, Siroos decided to leave. A friend advised, "The best way is to claim you are a Christian convert from Islam seeking asylum. But you need to know something about the religion. Go to this church in Tehran and ask them to baptize you." When Siroos went to the church, they handed him a Farsi New Testament and said, "Go home and read this and come back."
That's when the miracle happened. "I had never read the Bible. Jesus' Sermon on the Mount intrigued me. It was all about love, not like Islam at all. I kept reading and reading. I couldn't get enough. I started talking to the God I saw in the Bible, and the desire to get drunk just left me. After a week, my wife could tell the difference and asked what changed. I told her she should read this book. 'I won't read a book that an animal likes,' she hissed. It was that bad between us. But when I came home from work, someone had moved it. She had been reading it."
"Our relationship got better. My wife believed. The children weren't so upset anymore. I began to give them all the love and happiness I had stolen from them for fifteen years. Just before we escaped from Iran, I returned to that church, confessed my sins, repented, and got baptized."
Approximately 48 million Iranians don't speak Farsi, the national language, at home. Of the 39 distinct languages in Iran, 35 still do not have the Bible translated for their people group. Multiply Siroos' story by millions of Iranians who have never had the chance to read the Bible in their heart language, and you'll understand his drive to see the whole Bible translated into all the languages of Iran.
Join the Movement
Your investment will help empower church networks worldwide to translate the whole Bible into their ethnic languages for the very first time.
Give Now
Stories From the Field
Trust God and Get Going

"God, this is your journey, your work. Please help us get out of here." Let's imagine that your family and close friends have a passing acquaintance with the message of Jesus, and some might even be b...