Equip Churches Worldwide with Bible Translation Tools
Home
>
All 27 New Testament Book Packages Complete
All 27 New Testament Book Packages Complete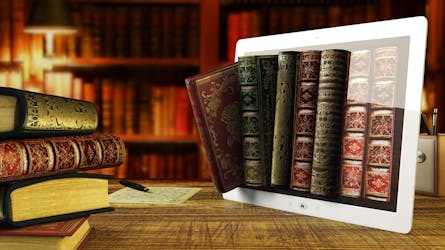 It used to take western experts at least 20 years to translate the New Testament into a Bible-less language. Now, every bilingual church-planting network has access to the open-license English tools they need to translate everything from Matthew to Revelation quickly and accurately.
Translating the Bible is an intimidating task for people groups with minimal linguistic and theological education. unfoldingWord created the Book Package system to empower national translators. It lowers the intimidation level while ensuring quality and increasing translation speed. unfoldingWord's content team began working on the Book Package system in 2019; and completed the full New Testament set in February 2023. The team is now dedicating itself to the equally urgent need to complete all the Old Testament Book Packages.
What is a Book Package and how do they help Bible translators? We asked Dr. Perry Oakes, leader of the team that creates unfoldingWord's open-licensed Bible translation resources, to explain.
"A Book Package is the set of Bible translation resources that we consider essential for excellence in Bible translation. Our target audience is national translators who are translating the Bible into their own languages. The Book Package contains a literal translation as close to the original as English allows, enabling the translator to see how the original text in Greek and Hebrew said things. Alongside the literal English translation, we provide a simplified translation that presents the meaning of the original as clearly and simply as possible. The software shows the translator how both translations align with the original texts at every point. The Book Package also contains a set of very helpful verse-by-verse translation notes that alert the translator to each translation difficulty as it arises, and offers suggestions for what to do about it. The package contains a dictionary of key terms and difficult words in the Bible, linked to where each word occurs. Finally, there is a set of questions and expected answers for the translation team to use to check their translation's comprehension among language community members. All of this is packaged into software for drafting and checking Scripture, and everything is open-licensed and available for free. We have many church partners around the globe who are translating these Book Packages into the world's major languages for their regions of the world. We praise God for allowing us to create this unprecedented resource as a blessing to His church." The Church is on the move!
Join the Movement
Your investment will help empower church networks worldwide to translate the whole Bible into their ethnic languages for the very first time.
Give Now
Stories From the Field
Trust God and Get Going

"God, this is your journey, your work. Please help us get out of here." Let's imagine that your family and close friends have a passing acquaintance with the message of Jesus, and some might even be b...