Equip Churches Worldwide with Bible Translation Tools
Home
>
Innovation in Bible Translation
Innovation in Bible Translation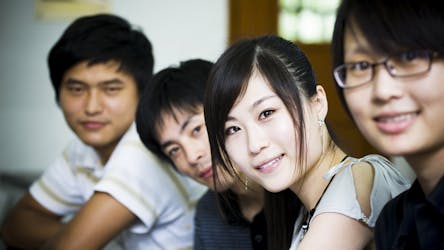 unfoldingWord catalyzes innovation in Bible translation. Your gifts and prayers are enabling remarkable new developments! One of those is happening in a state in Asia. It began with translationCore.
translationCore, an open-source platform for checking and managing efficient and effective Bible translation projects, is the heart of unfoldingWord's suite of translation tools. Translators insert their translation draft into tCore. The app aligns it with the Gateway Language translation and the Greek or Hebrew source texts, revealing errors, omissions, and awkward translations. translationWords and translationNotes are two other resources that help translators discover meaning and sort out complex translation issues.
This innovative team has successfully modified tCore to include tWords, tNotes, and to function as a Bible translation drafting tool! Plus, tCore now serves as an interlinear text with columns for Greek, Gateway, and minority languages, making it easier to see comparisons and make progress.
The Asia translation team began in 2020 and will finish five minority language New Testaments this summer, impacting more than 400,000 people!
Join the Movement
Your investment will help empower church networks worldwide to translate the whole Bible into their ethnic languages for the very first time.
Give Now
Stories From the Field
Trust God and Get Going

"God, this is your journey, your work. Please help us get out of here." Let's imagine that your family and close friends have a passing acquaintance with the message of Jesus, and some might even be b...