Equip Churches Worldwide with Bible Translation Tools
Overview
About 37 percent of the world's illiterate people live in India, according to UNESCO. That includes 287 million adults who can be classified as oral learners and may not benefit from written Scriptures. That's why audio Scriptures are so important for languages like Kannada, a gateway language in South Asia.
Based on the effectiveness of the Gateway Languages (GL) Strategy using church-centric Bible translation (CCBT) in northern India, other church networks in India want to pursue translation projects with resources translated into Kannada.  
The written Indian Revised Version of the New Testament in Kannada is ready to be used as a source text. You can play a key role in making this crucial resource completely accessible to the full spectrum of Kannada speakers across southern Asia by investing in the Kannada audio Bible. A huge number of Kannada speakers are oral learners. This makes audio versions of all biblical materials essential tools for discipleship and establishing thriving, healthy churches. 
This initiative lays the groundwork to not only enable new believers to be discipled, but also for church-centric teams to begin translating the Bible. With these core materials, pastors and churches are equipped to grow and establish churches throughout the unreached people groups who have bilingual, Kannada-speaking people.
Over the next 12 months, we will record and edit the audio Kannada Bible. As soon as we complete the recording, it will be available to any Kannada speaker with internet access. This recording also will be available as source material for translating the Scriptures for dozens of oral minority language communities who speak Kannada as a second language. 
* If funding needs for a project are met, unfoldingWord will assign donations to a similar project.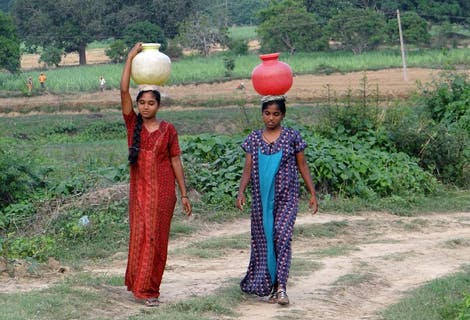 Join the Movement
Partner with us to establish the Church in every people group and the Bible in every language.
Join the Movement
Your investment will help empower church networks worldwide to translate the whole Bible into their ethnic languages for the very first time.
Give Now
Stories From the Field
Trust God and Get Going

"God, this is your journey, your work. Please help us get out of here." Let's imagine that your family and close friends have a passing acquaintance with the message of Jesus, and some might even be b...