Equip Churches Worldwide with Bible Translation Tools
Latin American Spanish
Impact 50 million people with Scripture
The church is on the move in Spanish-speaking nations. Partner with church networks across Latin America who want and need Scripture in their heart languages.
More Funding Needed
Overview
Project Overview
This project equips and trains church networks in Spanish-speaking Latin America. Leaders and translators train people in their networks to then train others with a complete suite of open-licensed Bible translation content, tools and training materials. Leaders and translators in 500-plus indigenous people groups in Latin America will then be able to translate the Bible accurately for themselves.
Population
469,000,000
People Groups Affected
552+
People Impacted
50,000,000
Countries Impacted
Argentina, Belize, Bolivia, Chile, Colombia, Costa Rica, Cuba, Dominican Republic, Ecuador, El Salvador, Guatemala, Guyana, Honduras, Mexico, Nicaragua, Panama, Paraguay, Peru, Suriname, Uruguay, Venezuela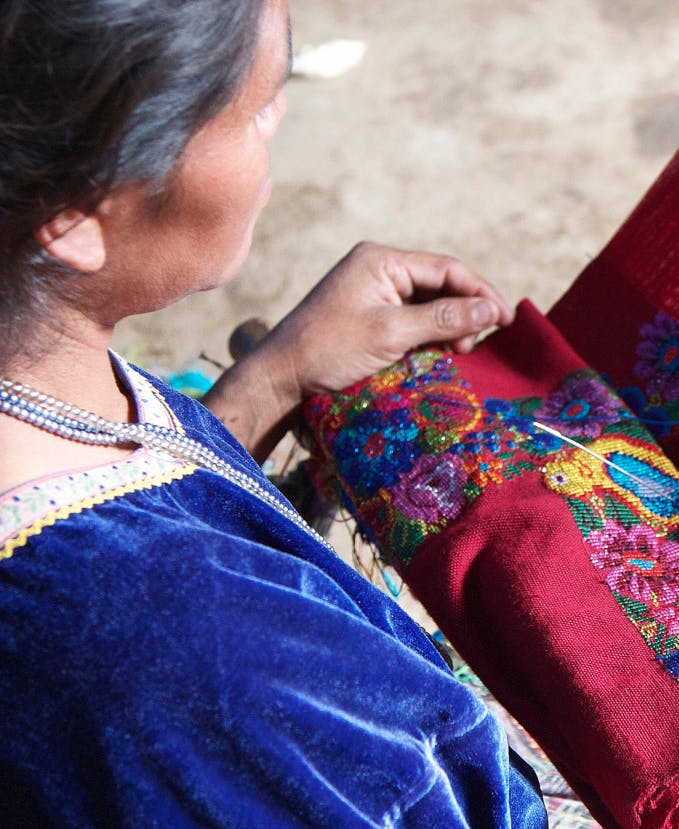 Join the Movement
Partner with us to establish the Church in every people group and the Bible in every language.
Updates
From the Field
The latest from field partners in Latin American Spanish translation
Goals & Progress
SCRIPTURE for 1,000+ PEOPLE GROUPS
Partners need your help as they mobilize, train and equip local church members to reach the unreached.
Content

Open-licensed Bible translation resources empower the global church.

Tools

Software equips church networks to execute our Gateway Languages Strategy.

Training

Trained believers train others to do Church-Centric Bible Translation.
Content

In this phase of the Latin American Spanish Gateway Language Project, we will focus on translating 13 Book Packages of Scripture and Bible translation resources, translating Open Bible Stories and training more translators to do this work.

Book Packages

Books of the Bible — and all the necessary resosurces needed to accurately translate them — are being translated into Spanish. Once a Book Package is complete, it can be used to translate that book of the Bible into hundreds of languages connected to Spanish!

Ruth
Titus
3 John
Nehemiah
Esther
Obadiah
Jonah
Luke
Ephesians
1 Timothy
2 Timothy
1 John
2 John

Open Bible Stories

Fifty Bible stories spanning Genesis to Revelation. The team will produce four Audio OBS packages and reach more than 75,000 people.

1

Print Translations

Completed

≥ 75k

People Reached

In Progress

Key Impact

Whitepapers

Our partners are translating five of unfoldingWord's expert whitepapers in this phase of the project. These whitepapers explain what it means to equip the worldwide church networks to translate the Bible accurately themselves and how to achieve that.

The Gateway Languages Manual
The Gateway Languages Strategy
Trustworthy and Trusted
From Unreached to Established
The Christian Commons

Tools

Four of our most important translation and translation checking tools are being localized into Spanish.

Tools

Our partners are localizing four translation and translation checking tools. These tools help Bible translators swiftly and accurately translate Scripture.

tC Create
translationCore
translationStudio
Gateway Language Project Tracker

Training

Our Latin American Spanish team is training translators from other people groups to use unfoldingWord tools to translate the Bible and check their work themselves.

Workshops

Our workshops teach fundamentals of accurate Bible translation and translation checking.

≥ 150

Workshops Hosted

In Progress

≥ 60

Workshops Completed

In Progress

Key Impact

≥ 180

Individuals Attending

In Progress

Key Impact

Individuals Trained

Outside of seminars, individuals and small groups get coaching online or in-person.

≥ 150

Individuals Trained

In Progress

≥ 25

Individuals Trained

In Progress

Key Impact
Join the Movement
Your investment will help empower church networks worldwide to translate the whole Bible into their ethnic languages for the very first time.
Give Now
Stories From the Field
Trust God and Get Going

"God, this is your journey, your work. Please help us get out of here." Let's imagine that your family and close friends have a passing acquaintance with the message of Jesus, and some might even be b...