Equip Churches Worldwide with Bible Translation Tools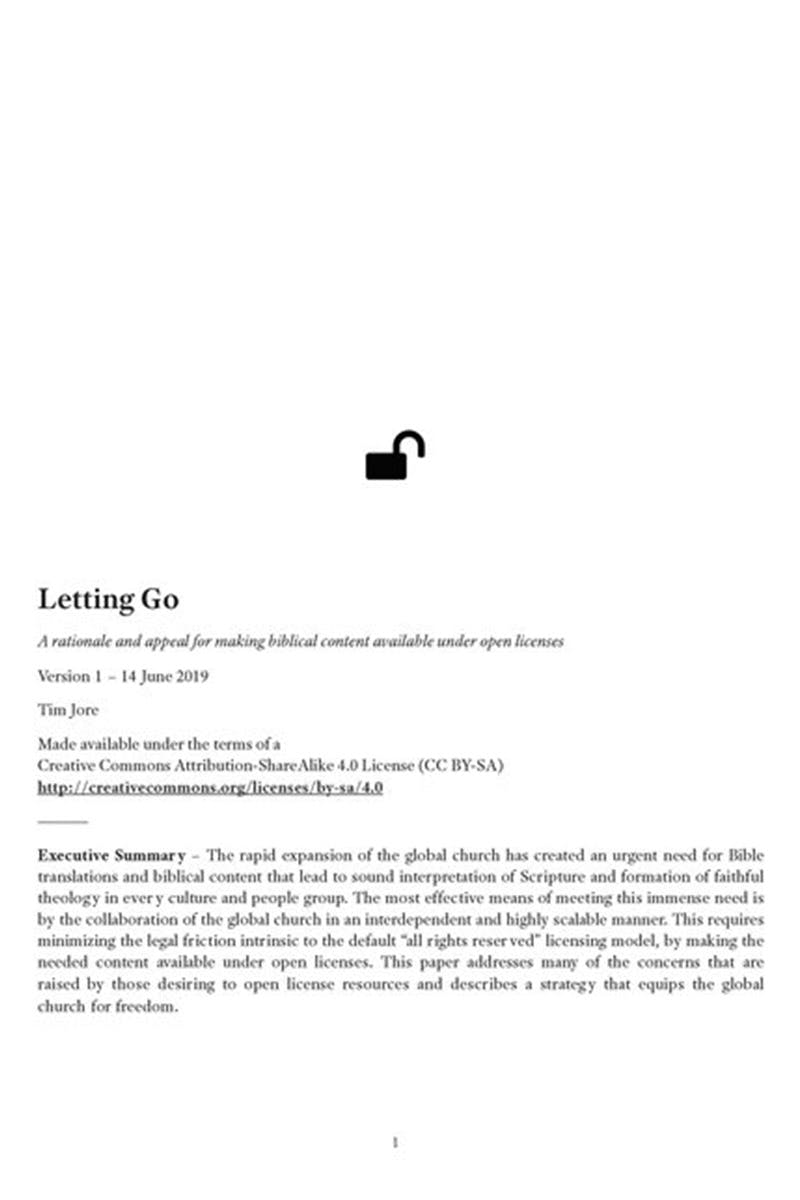 Letting Go
Letting Go describes how the rapid expansion of the global church has created an urgent need for Bible translations and biblical content that lead to sound interpretation of Scripture and formation of faithful theology in every culture and people group. The most effective means of meeting this immense need is by the collaboration of the global church in an interdependent and highly scalable manner. This requires minimizing the legal friction intrinsic to the default "all rights reserved" licensing model, by making the needed content available under open licenses. This paper addresses many of the concerns that are raised by those desiring to open license resources and describes a strategy that equips the global church for freedom.
Paper revision: version 1
As with all our publications, feedback and comments on this paper are welcome, and will be considered in future revisions.
Stories From the Field
Trust God and Get Going

"God, this is your journey, your work. Please help us get out of here." Let's imagine that your family and close friends have a passing acquaintance with the message of Jesus, and some might even be b...