Equip Churches Worldwide with Bible Translation Tools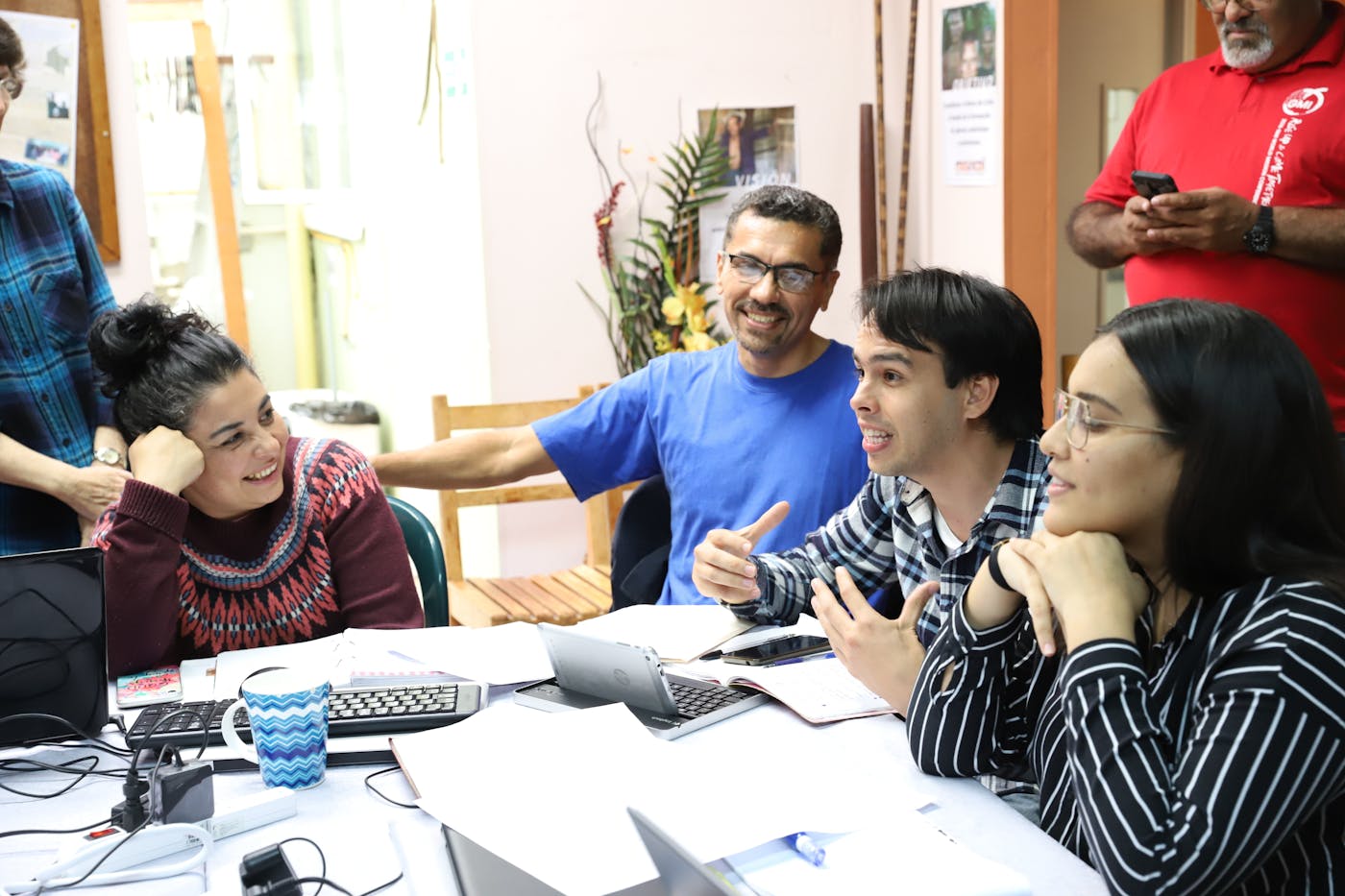 unfoldingWord is
a Bible translation organization.
powered by the Holy Spirit.
empowering church growth in every tongue, tribe and nation.
equipping passionate evangelist and church planters.
accurately teaching and translating God's Word.
multiplying the global team by teaching others to do the same.
SERVING THE GLOBAL CHURCH
Like wildflowers suddenly blanketing the landscape, partner churches are springing up and reproducing almost overnight. These church networks are hungry for the Word of God in their heart language. These church planting movements have added an unprecedented 600 million new Christians to the body of Christ in the past 20 years. 
These churches are hungry for God's Word in their language and thirsty for sound doctrine. But the digital tools, training, and resources which equip quick and accurate translation work are not available in their languages. But with your help, they can be. That's what Church-Centric Bible Translation is all about: empowering church networks to make fully-formed disciples of Jesus and plant new churches as they accurately translate the Word of God themselves.
THE OPPORTUNITY AT HAND: GATEWAY LANGUAGES
More than half the world's population, 3.7 billion people, speak 50 of the world's languages. These are the most strategic languages from a mission's perspective.
They present a gateway to more than 7,000 other languages. Each of the 50 languages is a gateway to other languages which do not have God's Word. Together, we can enable all the churches in all the languages for all the people through the 50 Gateway Languages. This is exactly where we have begun. Come with us!
This strategy empowers church networks in 50 Gateway Languages with the tools, training, and open-licensed resources needed to accurately translate the whole Bible. This initiative also inspires the creation of theologically sound biblical resources in every language needed by the global church. These resources include Bible studies, commentaries, Bible dictionaries and Sunday school materials for children.
OUR STRATEGIC GOALS
Establish young churches in the foundations of the gospel and apostolic teaching. ((Hebrews 5:12-14, 1 Corinthians 3:1-15)
Empower believers to make disciples who are "mature in Christ." (Colossians 1:28)
Equip every believer for the work of ministry. (Ephesians 4:11-16).
Produce exponential impact by equipping the church to equip Bible translators.
As our partners accomplish these goals, they will birth equipped churches that are:
Evangelized - A new church is planted among previously unreached people groups.
Established - Firmly grounded in sound doctrine and faithful living.
Entrusted - Equipping new leaders for ongoing translation of the Bible.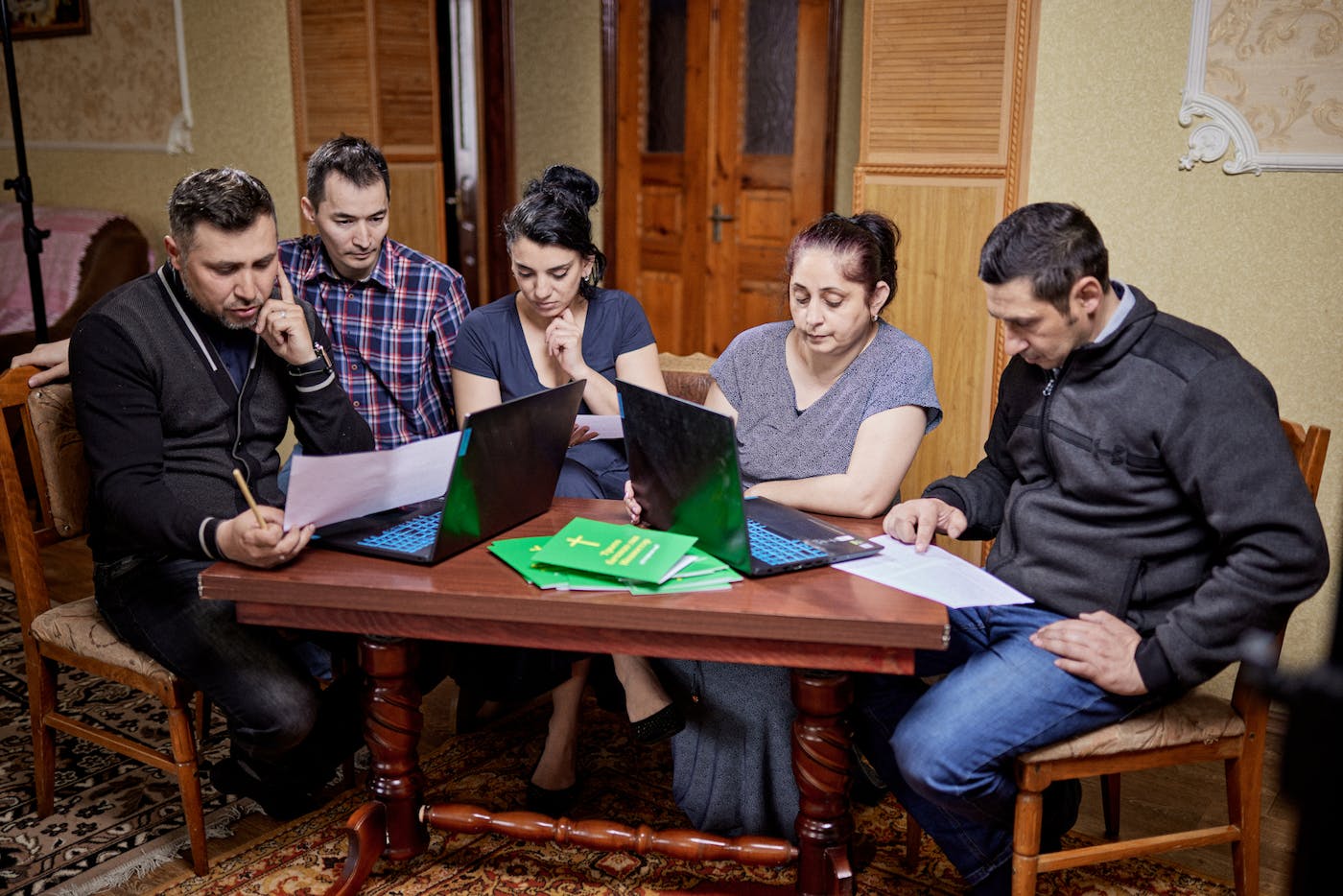 The Ruska Roma Church is Breaking the Barriers
After 10 years of prayer, Samuel finally held a Ruska Roma translation of 3 John in his hands. 
Samuel began leading Bible studies in a village in eastern Ukraine 10 years earlier and noticed they had no Bible in their language. Four Ruska Roma (Gypsy) Christians and Samuel completed the translation of 3 John from Russian, using tools from unfoldingWord. The translation team speaks both Russian and Ruscaroma. They used unfoldingWord's tools to accurately translate and check Scripture themselves.
"This is the first book of Holy Scripture in the Ruska Roma language. The Word of God … will be able to spread with greater speed because this is the first Gypsy translation with an open license." said Samuel. "Having Scripture in the language people speak around the dinner table, their heart language, conveys the meaning of God's Word better than any other language."
The Ruska Roma people have a thriving church, but they've always relied on Russian Bibles for personal study and worship. One of the Ruscaroma translators, Rustam, commented on the newly translated 3 John: "That 'old' Book that I read many times was revealed to me deeply."
The Ruska Roma team now is working on translating the books of Titus, Jonah and Ruth.
You can help us achieve these audacious goals.
Give today so that Church-Centric Bible Translation can flourish around the world!
Stories From the Field
Seizing the moment in Sudan

Circling the Kaaba with thousands of fellow Muslims during the Hajj (annual pilgrimage to Mecca), a young Sudanese man comes to a moment of crisis.  He realizes that fellow believers from all over the...

Ruska Roma celebrate first Scripture in their language

EASTERN UKRAINE — To Samuel Kim, holding a Ruska Roma translation of 3 John means more than a chance to celebrate with his Roma friends. It's the answer to 10 years of prayer.  In April, a team of fou...

Open Bible Stories open doors for Gospel in Venezuela

For Piaroa Christians like Alejandra, having unfoldingWord's Open Bible Stories translated from Spanish into her heart language means more than nice bedtime stories for her kids. It means giving them ...