Equip Churches Worldwide with Bible Translation Tools
Home
>
Ruska Roma celebrate first Scripture in their language
Ruska Roma celebrate first Scripture in their language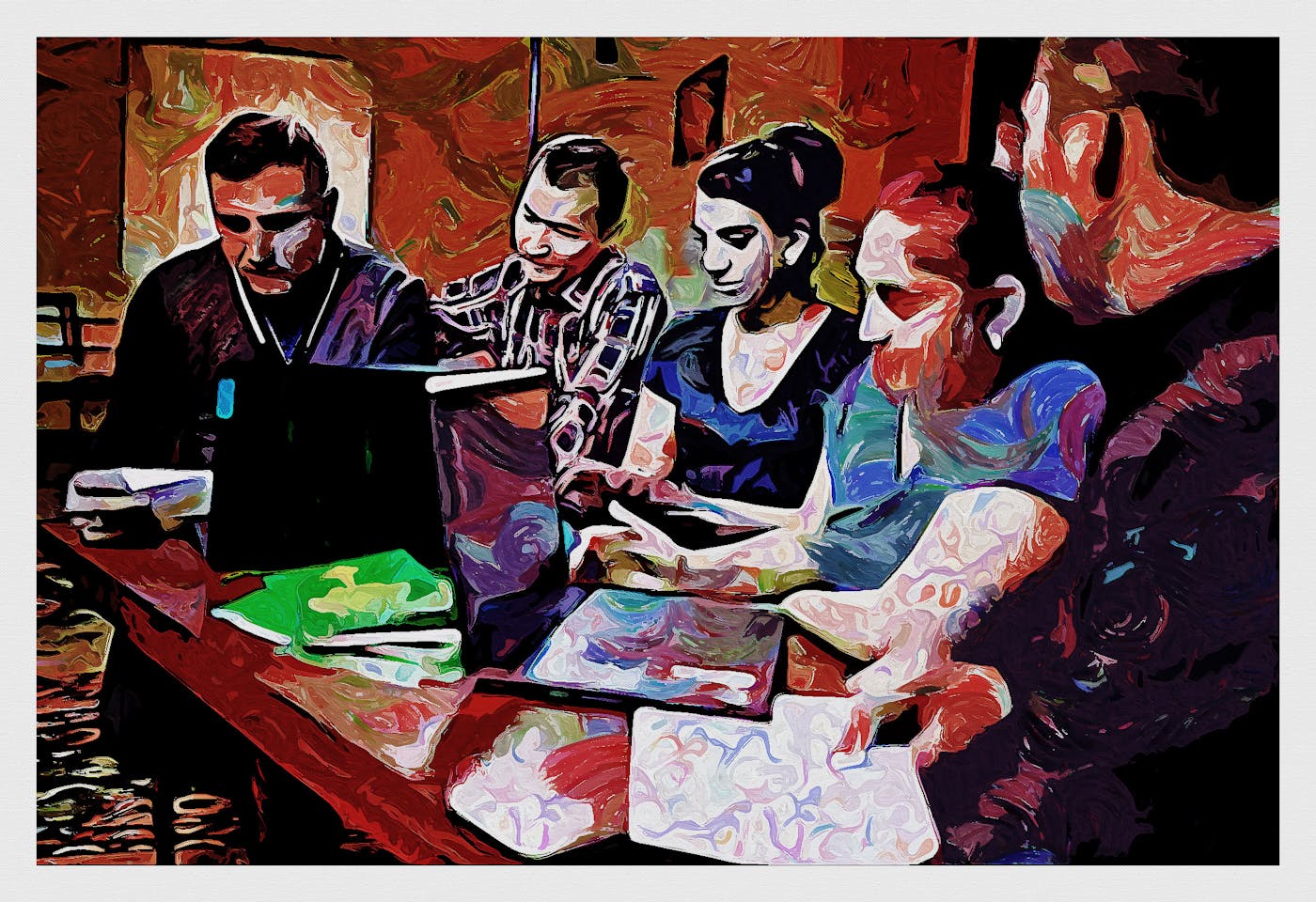 EASTERN UKRAINE — To Samuel Kim, holding a Ruska Roma translation of 3 John means more than a chance to celebrate with his Roma friends. It's the answer to 10 years of prayer. 
In April, a team of four Ruska Roma (Gypsy) Christians, plus Samuel, completed translation and checking of 3 John from Russian using translationCore and other unfoldingWord tools. It's the first time that the 30,000 Ruska Roma people in and around Ukraine have Scripture in their own language. Plus, it's open-licensed and in a script they can easily read. 
"First of all, this is an event of historical importance," says Samuel, who lives in the city of Kharkiv. "This is the first book of Holy Scripture in the Ruska Roma language. The Word of God in Ruska Roma will be able to spread with greater speed, because this is the first Gypsy translation in Cyrillic with an open license." 
When Samuel began leading Bible studies in this Ruska Roma village 10 years ago, he noticed right away that they had no Bible in their language. 
The people here have a thriving local church, but they've always relied on Russian Bibles for personal study and worship. Of course, most people here speak Russian, though many of the older people can't read it. But having Scripture in the language people speak around the dinner table, their heart language, conveys the meaning of God's Word better than any other language, according to Samuel. 
To create the Ruska Roma version of 3 John, Samuel and the team used digital resources from unfoldingWord — translationStudio, translationNotes and translationCore, among others — that were translated from English into Russian. Because the team members speak Russian and Ruska Roma, they can use unfoldingWord's tools to accurately translate and check Scripture themselves. 
A major component of unfoldingWord's Gateway Language Strategy is to translate the organization's open-licensed Bible translation tools into 50 of the world's most widely-spoken languages. Those gateway languages — English, Russian and Arabic for example — connect to every other language in the world through the bilingualism of people like those on the Ruska Roma team. 
Third John might be just one short book, but it's already making an impact in the Ruska Roma community. 
Rustam, a Ruska Roma pastor on the translation team, says that reading the Bible aloud in Ruska Roma charged up the church with "an unbelievable atmosphere." 
"I have been in church ministry for 20 years. I never thought that we would have a church service in our language, as Russian was our main church language all of the time," says Rustam, whose wife, Malvina, also worked on the translation. "But once we got 3 John, we held our very first ministry in our language. We had so much excitement, and that 'old' Book that I read many times was revealed to me deeply." 
The Ruska Roma team now is working on translating the books of Titus, Jonah, and Ruth. As the team progresses, their Bible translation efforts will reach further and further into the community, Samuel thinks. 
"The existence of the Bible in the Ruska Roma dialect will contribute to the fact that these people will be more literate." Samuel says. "This will increase the number of people who will have a living, real relationship with the Creator. There will be a less formal and 'religious' relationship with God. There will be an unfolding of the Word of God for this people." 
If you'd like to support the Russian Gateway Language work so that more languages like Ruska Roma can have their own Scripture or just learn more, please visit ufw.io/russiangateway.
Join the Movement
Your investment will help empower church networks worldwide to translate the whole Bible into their ethnic languages for the very first time.
Give Now
Stories From the Field
Iran: Bibles in every language

222 Ministries President Lazarus Yeghnazar dreams of the day when his country, Iran, will have Bibles in every local language. Using unfoldingWord's translation tools and Biblica's newly-revised Farsi...