Equip Churches Worldwide with Bible Translation Tools
Home
>
Bible Without a Village
Bible Without a Village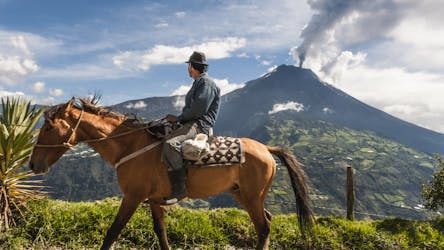 On December 4, our Spanish Gateway Language partners held their first translation workshop with Portuguese translators. Portuguese is the Gateway to 530 people groups representing about 50 million people. With these strategic tools, they can meet the "Bible without a village" problem experienced by people like the Xavante in western Brazil.
"American missionaries translated the Bible for us 50 years ago," said a Xavante leader. "They did the best they could, but we call it a Bible without a village because it doesn't reflect how we talk. If this is God's Word, then he doesn't speak our language well. We want a new translation. But no mission agency will touch it because 'it's been done.'" The Xavante are motivated to do it!
unfoldingWord's Gateway Language strategy puts powerful translation tools in the hands of people like the Xavante, who know how the Bible should sound in their heart language. They are believers with the determination and dedication to finish the task.
Your gift today equips these Bibleless people groups so that there will never be a village without a Bible or a Bible without a village. Thank you!
Join the Movement
Your investment will help empower church networks worldwide to translate the whole Bible into their ethnic languages for the very first time.
Give Now
Stories From the Field
Iran: Bibles in every language

222 Ministries President Lazarus Yeghnazar dreams of the day when his country, Iran, will have Bibles in every local language. Using unfoldingWord's translation tools and Biblica's newly-revised Farsi...